Applications:
Ø High volume bulk material handling.
Ø Ideal for loading and unloading bulk cargo at docks.
Ø Replaces cable operated material handling machines.
Features:
Ø High strength, low alloy steel yields maximum strength to weight ratio.
Ø Two piece material handler supplied as standard
Ø 3 piece fronts available for more versatility and larger working ranges
Ø A large variety of grapples and clamshell buckets available.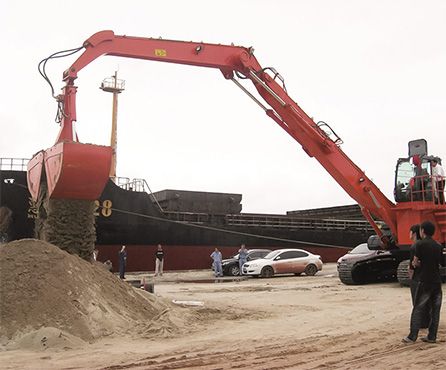 Clamshell Buckets are available to be supplied: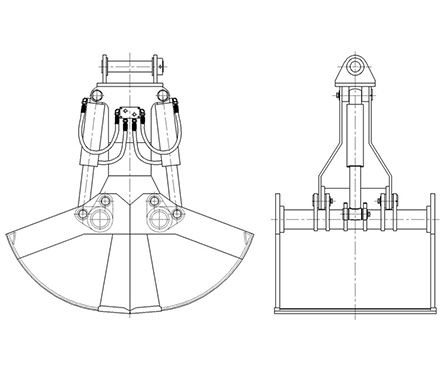 Machine Tonnage
Description
Unit Weight(KG)
ONLY FOR REFERENCE
Material
3-5T
Non-rotary Clamshell Bucket
380
HARDOX+Q345B
Rotary Clamshell Bucket
420
6-10T
Non-rotary Clamshell Bucket
570
HARDOX+Q345B
Rotary Clamshell Bucket
620
11-16T
Non-rotary Clamshell Bucket
820
HARDOX+Q345B
Rotary Clamshell Bucket
880
17-20T
Non-rotary Clamshell Bucket
1080
HARDOX+Q345B
Rotary Clamshell Bucket
1180
21-24T
Non-rotary Clamshell Bucket
1200
HARDOX+Q345B