Applications:
Shortened heavy duty rock boom arm with stronger digging force widely used in mining and construction industries. It's easy to break the extremely hard soil and cement floor. More efficient than hammer breaker can do in specific work condition.
Article about Rock Arm from Caterpillar®: https://www.cat.com/en_US/articles/customer-stories/oem-solutions/cat-frontless-hydraulic-excavators-stand-up-to-hard-rock-in-china.html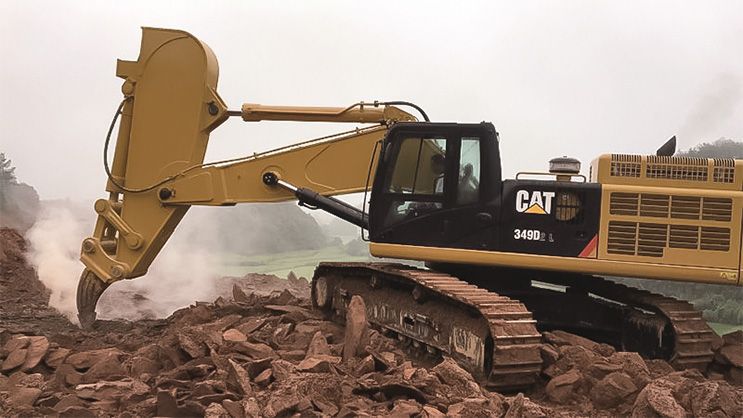 Item
Excavator Operating Weight
Length
Weight
Applicable Models
(MM)
(KGS)
(Reference Only)
Boom
35-40T
5000
6800
CAT336、CAT340、PC400、SY365、ZX360、EC380
Arm
3500
7200
Boom
41-50T
5100
8000
CAT345、CAT349、PC450、SY465、ZX450、EC480
Arm
3700
9000
Boom
51-65T
5300
12000
CAT365、PC600、PC650、EX600
Arm
4000
11500
Boom
66-90T
5700
13600
CAT374、CAT385、PC700、PC800、EX800、EX850、EC700、XE900
Arm
4500
13000
* The above specifications are for reference only, actual working range may vary from machine models.
* For the benefit of continuous product improvement,specifications are subjected to change without prior notice.