After getting a new job as a result of winning a bid, it's time to make sure you have all the right equipment. One of the most common pieces of construction equipment a company needs to complete a new job is an excavator. But with all the options available, choosing the right excavator can be a daunting ordeal.
Thankfully, this guide will help you understand how to choose the excavator that meets your job's specific needs. Match your excavator to your job requirements, the work that needs to be done, and the job site itself. Make sure you get support for all the features you may need for future jobs.
It's best to choose a smart partner you trust to supply the right equipment and provide you with any parts you need for future repairs and improvements. Your building supply company should meet all of the following criteria and give you confidence in your choice.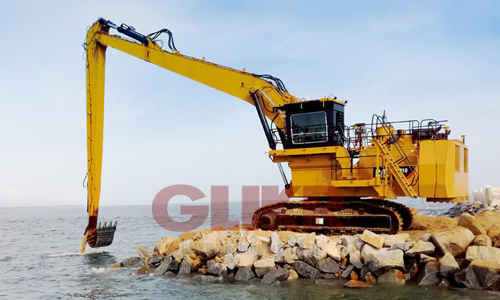 Long Reach Excavators Booms
Perform your criteria
Your excavator needs to get the job done and this is the primary criterion when choosing the right excavator. To make sure you have enough power to operate, check out the hydraulic system and testing options for your next excavator. Many will list the features of their system and make a note of what work can be performed in a full workday due to that feature.
A more powerful hydraulic system can increase your efficiency and productivity as you match the power needed, but performance also includes the best support for your job. When making your choice, consider all the jobs your excavator will need to perform.
The two main support options to consider are the zero tail swing or zero house swing features of the excavator. These configurations allow your operators to work around excavation sites, walls, and other obstacles in a safe manner.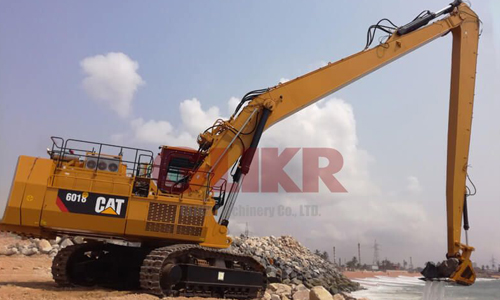 Long Reach Excavators Booms
Zero tail swing allows the excavator to move nimbly and reduces the possibility of accidental collisions with surrounding objects, buildings, or machinery. During turns, the zero-swing of the housing helps prevent the operator from hitting the front and sides of the excavator while moving.
The zero-swing option is sensible if you are working in a space with many obstacles on both sides. However, this configuration means a wider excavator, which isn't always appropriate for the job site.
Almost all excavators have one advantage over conventional backhoes: the boom is independent. This allows your operator to manage the machine and create a stable base that requires less movement. You get better visibility and power through the smoother operation.
Consider the following top specifications to match an excavator to your job:
Engine power. You need an engine strong enough to get around your job site and perform tasks. When digging deep into specifications, including the bore and piston stroke so you can compare the strength of different engines.
Weight. Focus on the maximum operating weight, which will cover the equipment, operator, and load options. You don't want an excavator that's too heavy and will damage your site.
Size. Make sure your excavator can fit in your site. Typically excavators are sized based on tonnage, corresponding to their operating weight. As tonnage goes up, breakout force goes up proportionally.
Bucket capacity. Because buckets are among the most commonly used for excavators, check the types of buckets it supports and the maximum capacity of the bucket option.